No need to be a pro animator to bring your artwork to life!
In this class I'll show you how to animate an illustration with simple looped movements and create a gif that can be used for avatar pics, social media banners and many other purposes!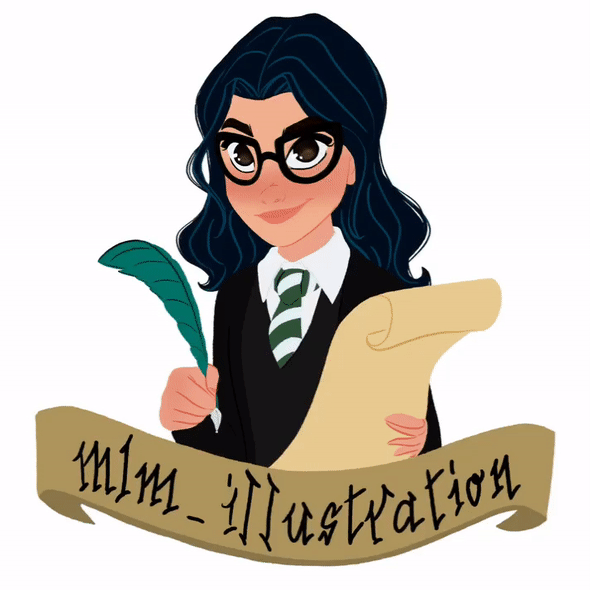 Have you always wanted to bring your digital artwork and portraits to life with simple animations? Then this is the class for you!
Animation is a complex topic, but in this beginner course, I'll approach it in the simplest way possible - by showing you exactly how to animate specific parts of the body: eyes, mouth, hair, all the elements that you might need to add motion to a still portrait.
In this class, I'll be using Procreate to sketch out and colour some parts of the illustration and Rough Animator to animate the final gif. If you don't want to buy the apps (although I do recommend them as they are rather inexpensive for the tools they provide) you can use free drawing resources such as Autodesk Sketchbook or Adobe Photoshop Sketch. For the animation part however I haven't found another frame-by-frame animation app, so I would recommend getting Rough Animator as it's only $5.
Let's get started
If you're wondering what can you do with an animated portrait once you have completed this class, wonder no more! You can upload looped videos to Facebook profile pictures and banners, which is a clever little thing you can do for your personal profile as well as for your business or page! If you're looking to engage your followers on social media I can assure you a still picture that comes to life unexpectedly is going to leave them dazzled.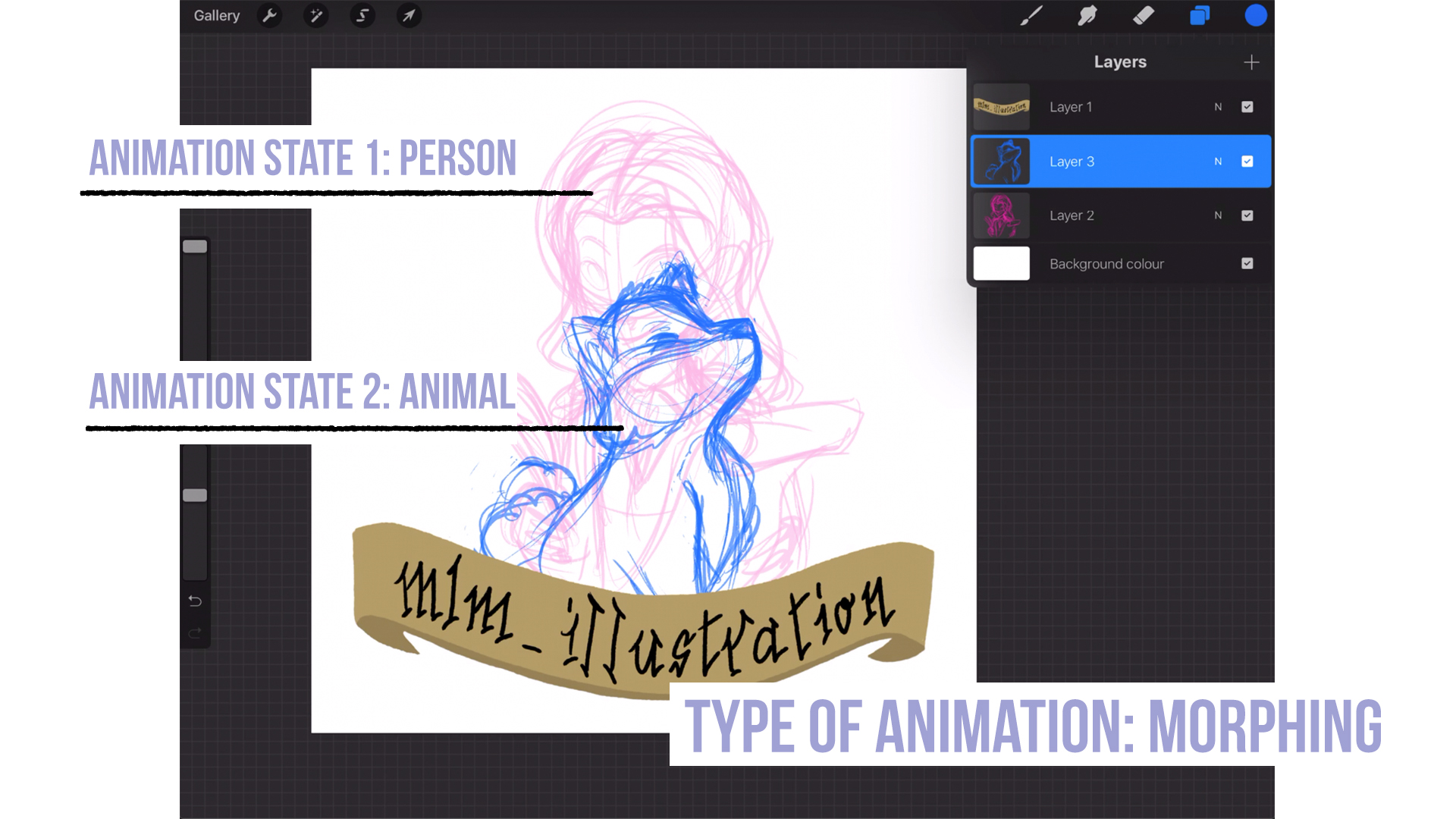 Decide which elements are you going to animate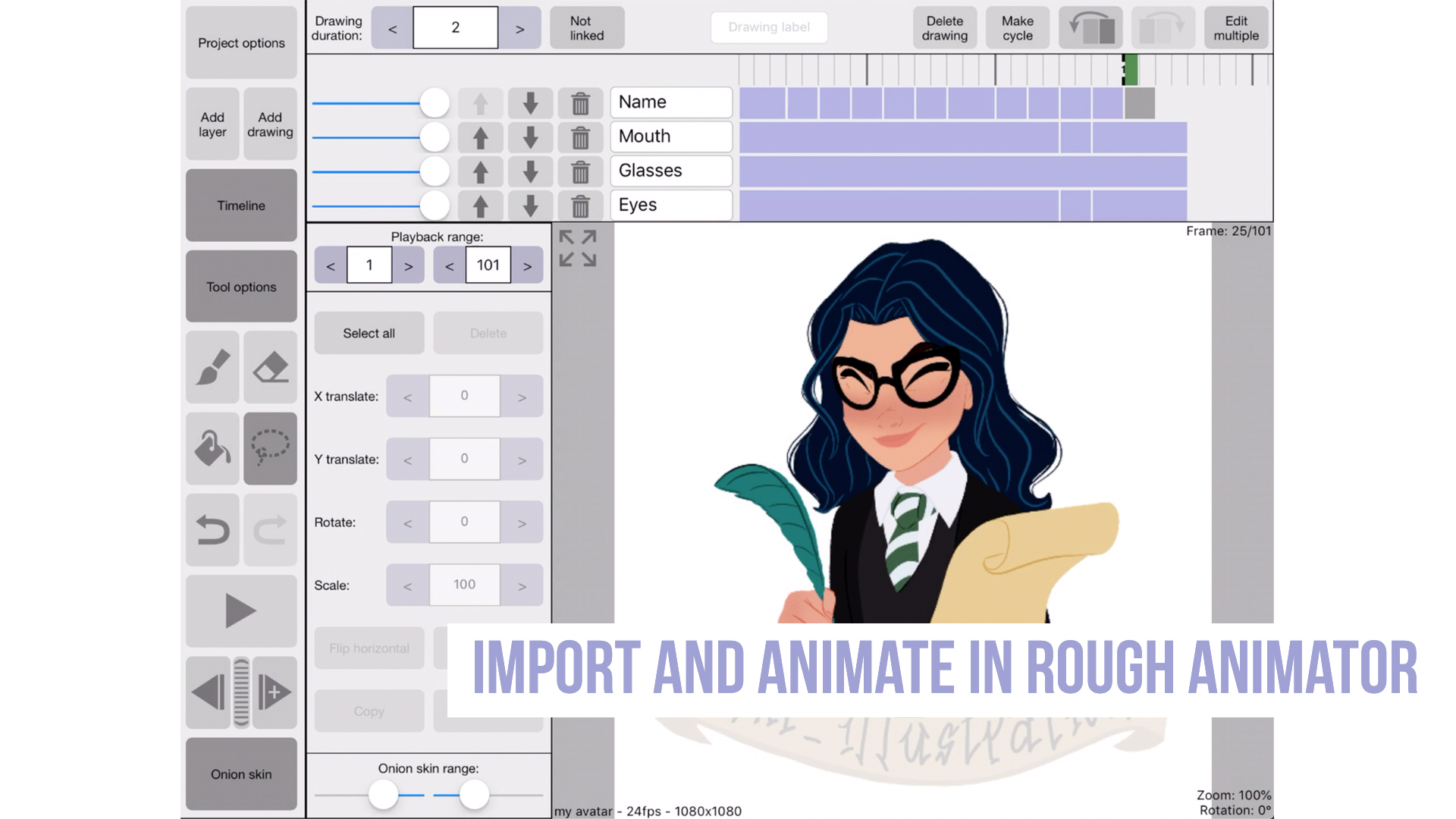 Export and animate in Rough Animator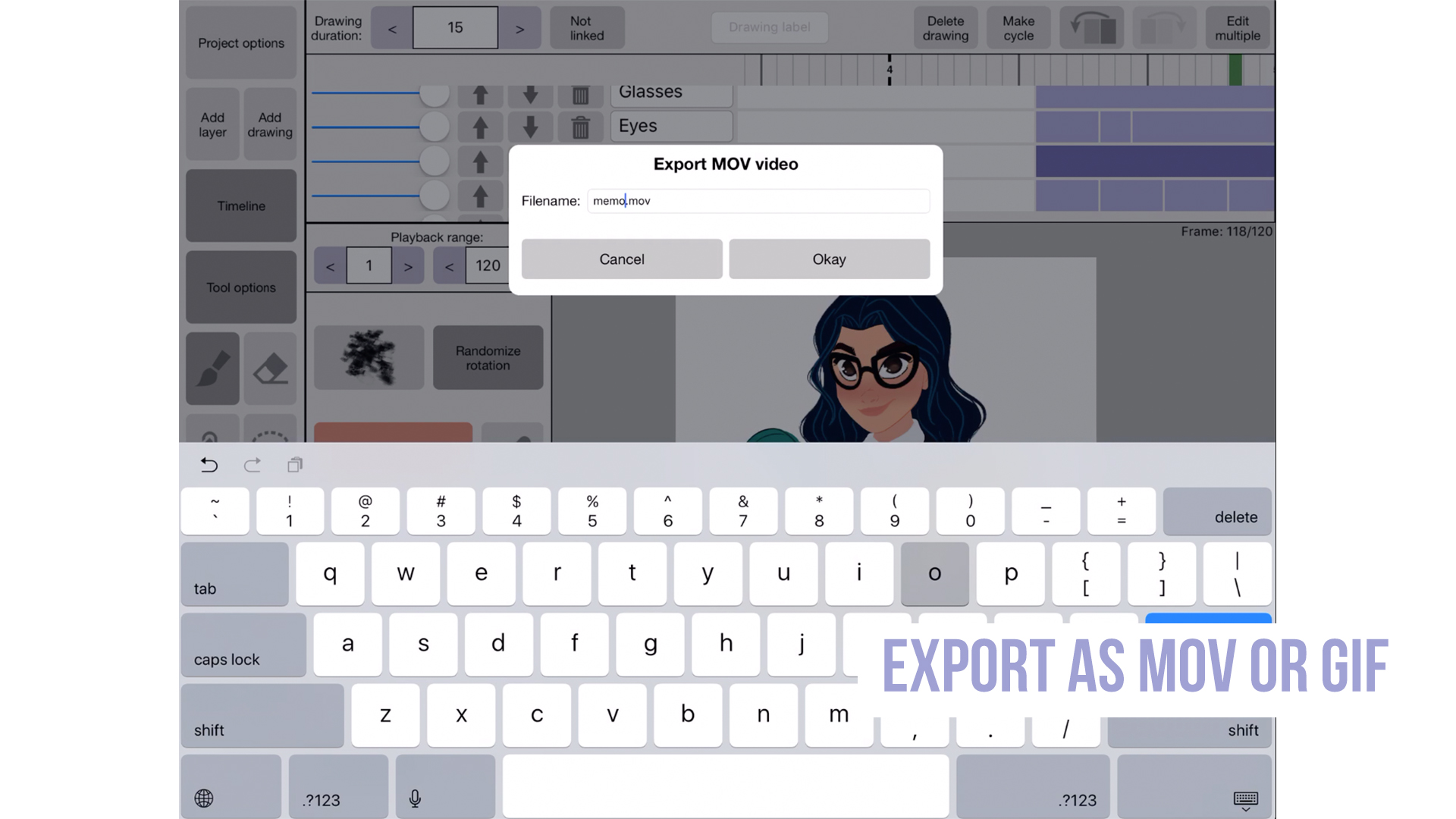 Export the final animation as a mov or gif
Check your inbox to confirm your subscription